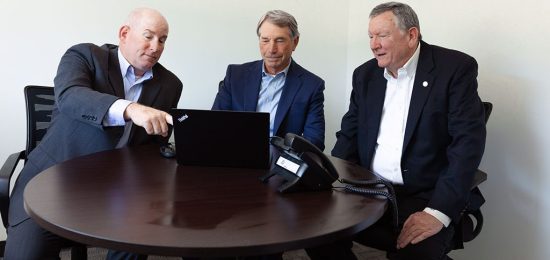 Overview
VFS Energy Services develops, finances, consults, owns, and operates alternative energy projects for commercial and industrial-scale clients and partners. Each of our team members have over 10 years of experience providing clean, reliable cost-effective energy and financing solutions. Our client portfolio totals 38 installed and/or developing projects that expand across several US States. These projects have produced a combined total of over 100,000 mWhs of clean energy, saving millions of dollars for our clients.
Our singular focus is solving customers' energy needs by utilizing the latest clean energy technologies to achieve meaningful financial, sustainability and resiliency benefits.​
Key markets range from commercial buildings, data centers, industrial manufacturing plants, microgrids, hospitals, schools, universities, electric utilities, and more.
Solutions:
Project Financing
Equity
Tax Equity
Debt
Origination & Structuring of Grants & Incentives
Sale Leaseback
Technologies
Hydrogen Fuel Cells
Solar Photovoltaic ("PV") Systems
Energy Storage Systems
Backup Power Generators
Combined Heat & Power Equipment
Turnkey Energy Project Development
Project Assessment & Viability
Design & Permitting
Engineering & Installation
Interconnection
Commissioning
Special Purpose Entity ("SPE") LLC Management (Finance, Accounting, Insurance, Taxes)
Contract Management
Incentive Management
Project Performance Monitoring & Management
O&M & Vendor Management
Business Models
Turnkey design-build-sale for Customer Projects
Customer project financing: Debt, leasing
3rd party ownership, financing, and operation: Power Purchase Agreement ("PPA")
Energy Services Agreement ("ESA")
Hybrid Business Models
 For more information, contact mschettler@vfsmi.com